Vara Marunda, Head Prefect and Year 12 student
We recently chatted with Vara about her intentions for the year ahead and how she and the Prefects aspire to create a supportive and positive environment for our students, which she hopes will outlast her time here at St Mary's College.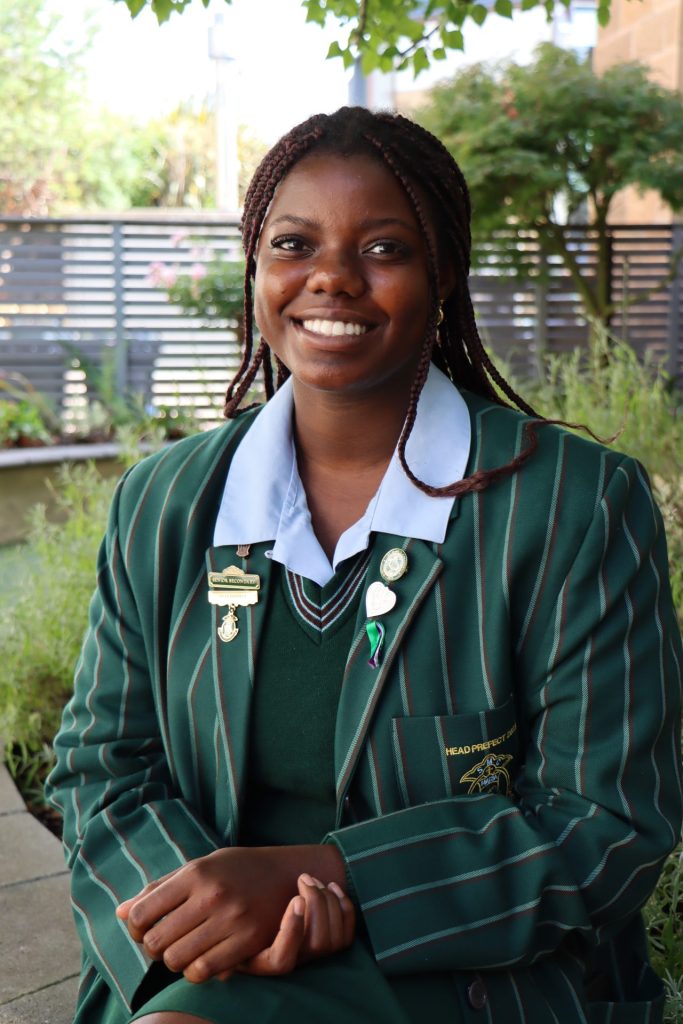 You're an SMC 'Original'. How does it feel to have attended the College since Kinder?

It's been a journey! A lot of changed. People have grown, people have come and gone, but I'm so happy to be here. (Pictured: Vara as a Kinder Koalas student in 2010)
What are you most looking forward to in 2023?

I'm looking forward to all the 'last' moments we have as Year 12s: the last athletics carnival, the Big Night In, the final assembly, graduation…just those moments where we can all be together as a cohort. I feel like it's going to be a really special year for us, and I can't wait for that.
What does the position of Head Prefect mean to you?
For me personally, being a Prefect holds a lot of responsibility, but it also means I am the voice for the student body, for people who might be afraid to speak up or approach someone for help. I am here to listen to what students have to say and help take action on their behalf. Growing up, I was always quite reserved and shy, but I've been able to develop these leadership skills since being in this role.
What are the Prefects hoping to accomplish in 2023?
As a Prefect body, we are trying to encourage participation in all aspects of the school and to create a welcoming and safe environment for everyone. Mental health, in particular, has been a big topic recently, and growing up in such a social media-heavy space, there's been a lot that has happened over the past few years that has impacted people my age. The Prefects want to share the message that students can come and talk to us if they need to. The Pillars and Positive Education programs here at the College only reinforce how much of a priority mental health and wellbeing is for young people today.
In terms of your reach in the wider community, is there a cause or charity that the Prefects are passionate about supporting or raising funds and/or awareness for?
We haven't yet solidified a Prefect charity for 2023, but our aim is to hopefully align ourselves with Be Hers (a charity and social enterprise whose mission is to support the fight against slavery, violence and exploitation of women and children).
What legacy or impact do you wish to leave on the College after you graduate?
I want to promote a space of acceptance where students can accept who they are, accept others and not try to be someone they are not.
What are your plans after Year 12?
I hope to move to Melbourne to study a Bachelor of Commerce and Global Studies. My dream would be to one day work for a big company – something like Mecca would be fun. I'm also very interested in Humanities Studies.
What's on your weekly timetable?
I am studying Chemistry 4, Business Studies 3, Religion 3 and English Writing 3. I love creative writing; I was very much into science when I was younger, and the Business Studies will help with my commerce degree. I like to keep my options open!
Who inspires you?
I find myself being inspired by mostly younger people. One who comes to mind is Coco Gauff, an American tennis player. She is a year older than me (aged 18 years) and she is already pro. I find that so inspiring. In general, younger people achieving great things is what inspires me. It shows that no matter what age you are, you can do anything you set your mind to.
What's your 'word of the year'?
'Memories' – both creating and cherishing them.